Doraemon is a fictional character that exists in the Japanese manga and anime series created by Fujiko Fujio, the pen name of writing team Hiroshi Fujimoto and Motoo Abiko.
Who is Doraemon ?
He is a male robotic cat that travels back in time from the 22nd century to aid a preteen boy named Nobita. An "official" birth certificate for the character gives him a birth date of 3 September 2112 and lists his city of residency as Kawasaki, Kanagawa, the city where the manga was created.
Why Doraemon came to help Nobita ?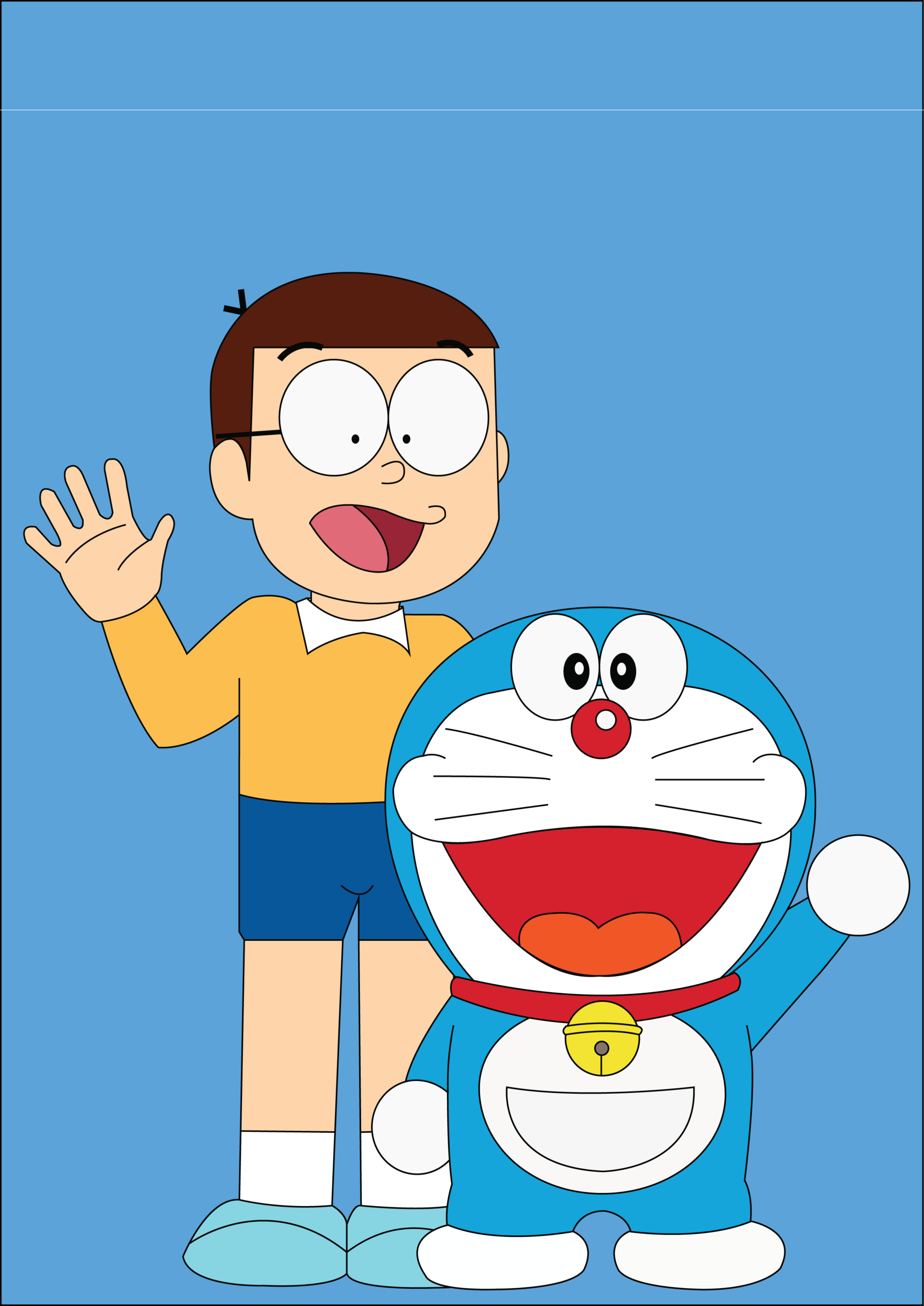 Doraemon is sent back in time by a young boy named Sewashi Nobi to improve the circumstances of his great-great-grandfather, Nobita, so that his descendants may enjoy a better future. In the original timeline, Nobita experienced nothing but misery and misfortune manifested in the form of very poor grades and bullying throughout his life.
What is the 1st episode of Doraemon?
The Fishing Pond in My Study Room / The Time Machine is Lost! / Remember! The Excitement of That Day (S01E01) is the first episode of season one of "Doraemon (2005)" released on Fri Apr 15, 2005. Doraemon (2005) stars Wasabi Mizuta as Doraemon, Megumi Ōhara as Nobita Nobi and Yumi Kakazu as Shizuka Minamoto.
How does Doraemon end?
From any of the great endings i ever came accross, Doraemon has the most crafted yet heart wrenching ends of all.
Everything that happened throughout the series makes sence once you watch that last episode.I bet you will get goosebumps once you realise the genius twist they had planned all this while.
Nobita returns from his school, crying to Doraemon for he had been bullied by Gian yet again. He finds out that Doraemon is not moving. He uses his time tv to call Doraemi and find out whats wrong.
She tells him that his battery has died which can be only solved by technology that exists in the future. But for some reason the future government had ceased any time travel from that era, for ever and there is actually not anything that can be done.
This breaks Nobita's heart. Doraemom lies at the depth of his dispair. He seperates himself from everything, his comics, his friends, his life.
Nobita decides to try his life out in creating that battery again, it dont matter what he has to sacrifice. The graduation scene is shown , where all his friends are celebrating and he silently looks at the grade chart, sees he has topped and without any expression starts to return home. Sizuka sees this and runs up to him.
"Nobita san! Where are you going!? You just topped the exams, come and celebrate with us!"
Nobita: "I have some really important work..you guys celebrate i will catch up later.."
Sizuka snaps back " OH SHUT UP!" and pulls Nobita with her.
Few decades later, Gian who is a successful businessman, Sunio who is a CEO meet Nobita, whonis now a renowned scientist. They ask him for an explanation. He tells them his plan.
At the end Sizuka, who is married now to Nobita calls him. He shouts.
" I HAVE DONE IT!!"
Sizuka enters his chambers to find out a laying Doraemon.
Doraemon gets up with sleepy eyes and annoyingly asks
"Nobita! Have you done your homework?!"
// The reason Doraemon was sent to the past was to bring out the genius in Nobita that was always within him. They then ceased the time travel so that Nobita will be compelled to create the technology that lies the basis for all the future resources. That is why only ever one robot was sent to the past, and that too to such a stupid and clumsy kid.
//The way this episode was played, i had to punch a wall to feel manly again after crying.
Source : By Abhijeet Ghosh on Quora